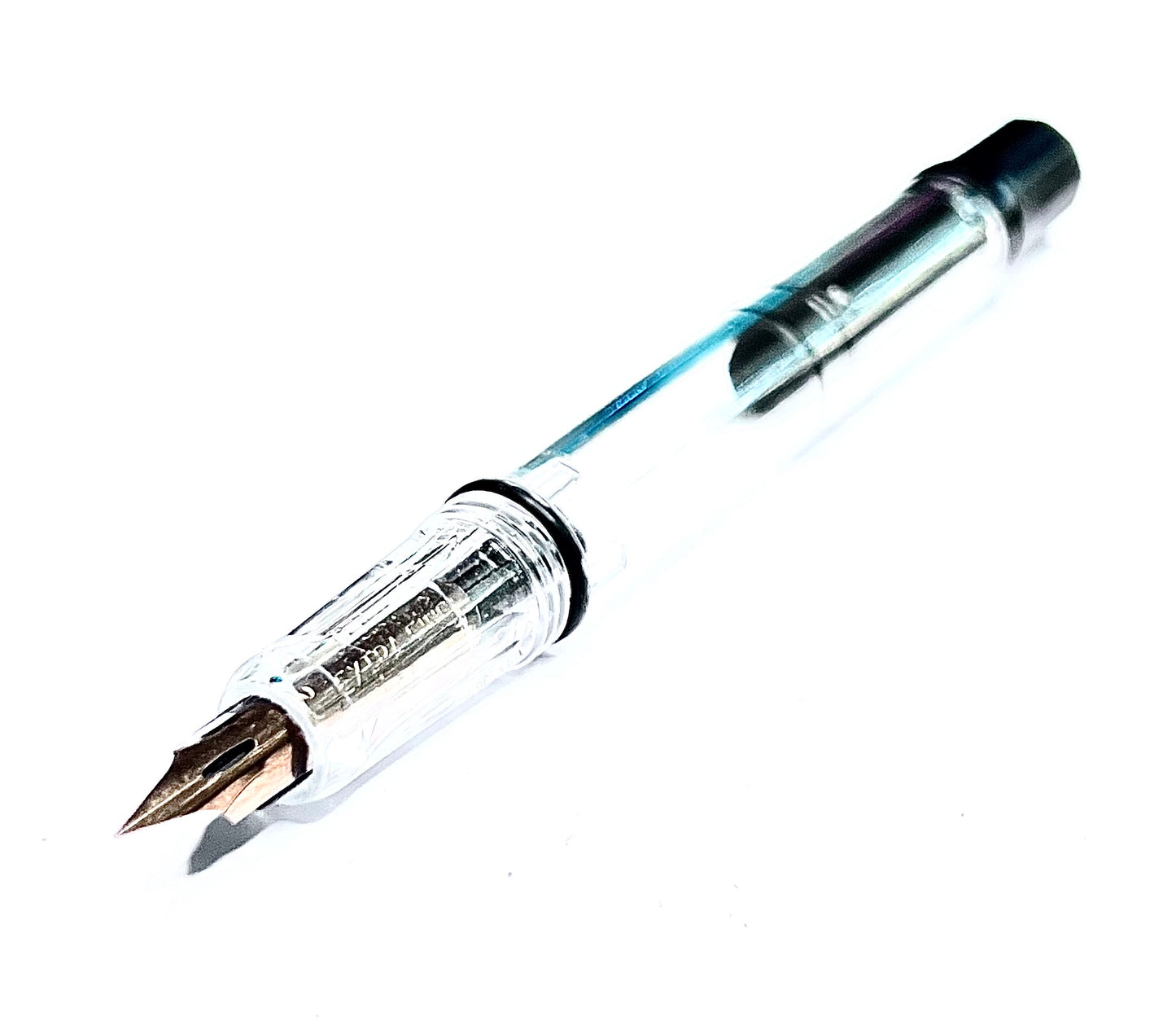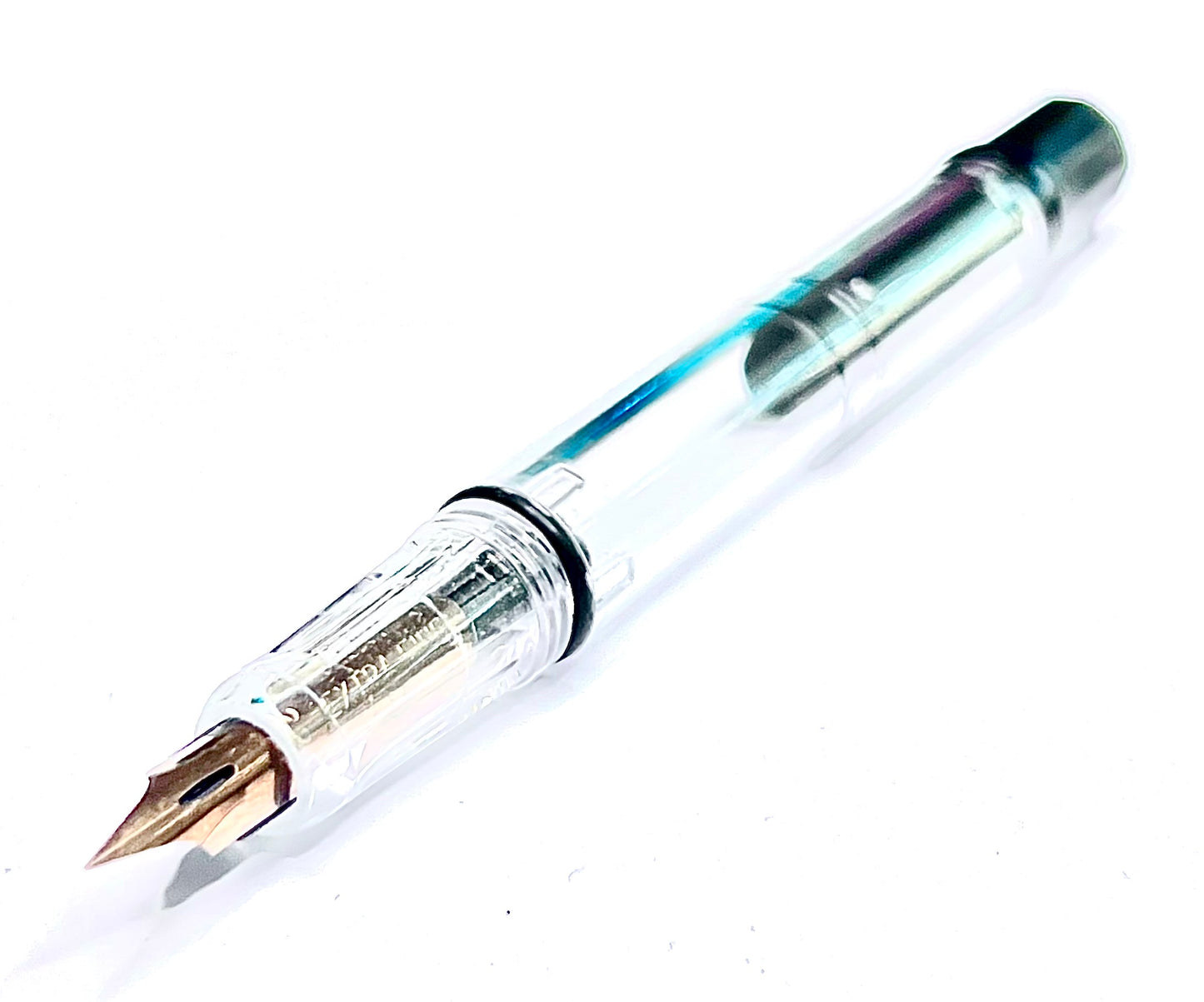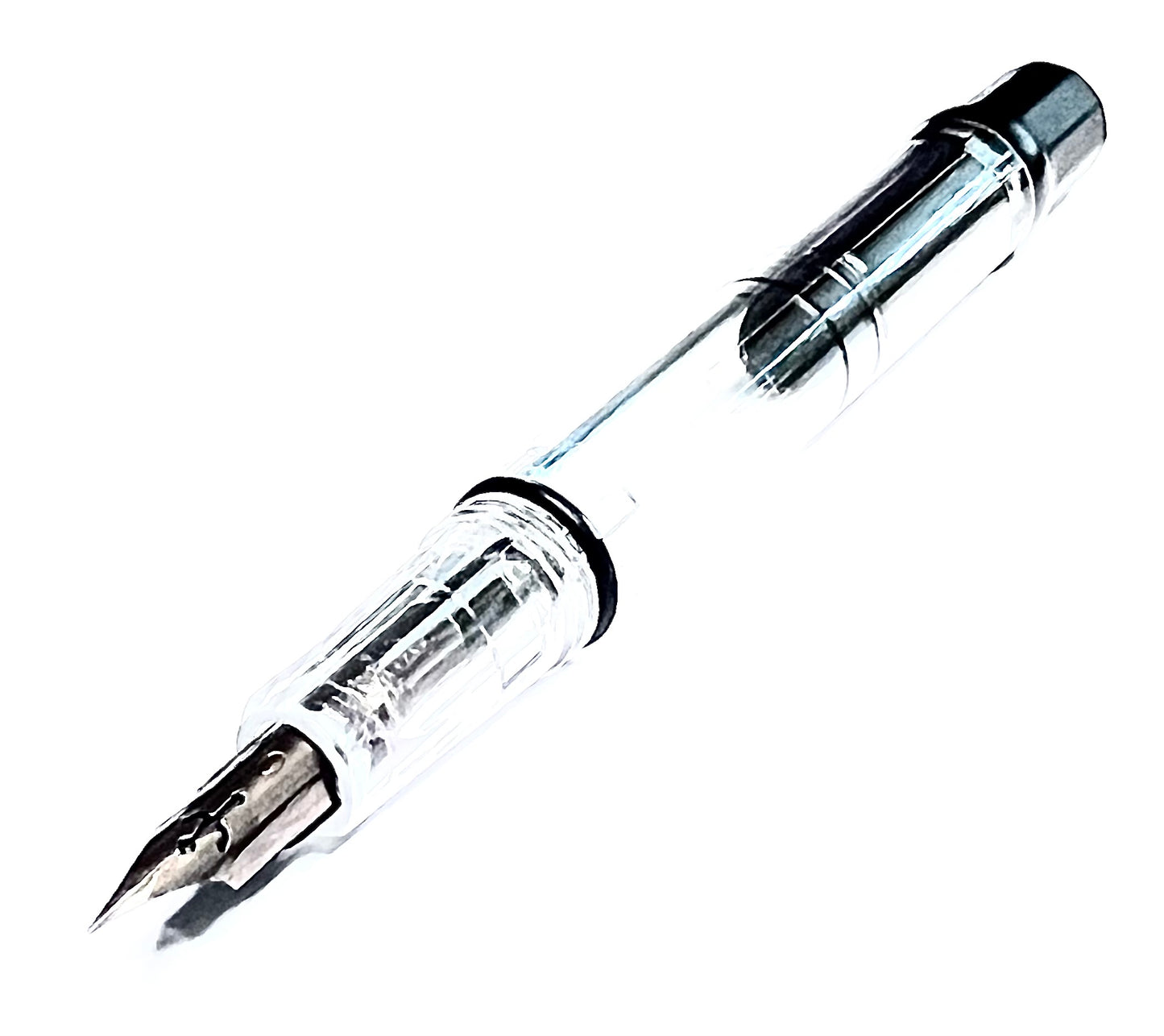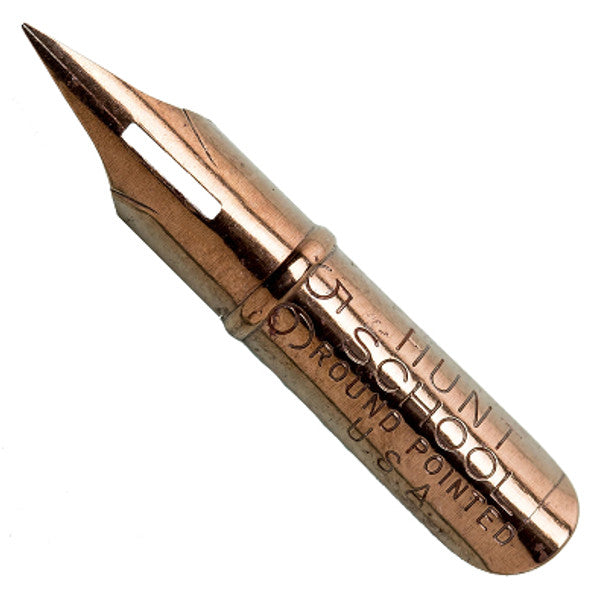 Hunt Drawing Nib Piston Demo Fountain Pen
Draw, letter or write using three popular Hunt drawing nibs fitted to our Piston Filling Clear Demonstrator Fountain Pen. Hunt produces a variety of drawings nibs from which we selected the most popular that fit into our pens.
Use any ink or paint, even India ink and most drawing paints
Slip nibs and feeds in and out
Easy to fill using the piston device
Easy to clean - you can dissassemble the pen in 10 seconds
Keep your eye on the color you're using and the amount that remains
Includes
One Piston Demo Fountain Pen
Three Hunt drawing nibs - 22B, 56 and 101 Imperial
One matching standard flow feed
Other nibs you can use
Brause Rose, Bandzug and Ornamental
Crowquills using our adapter
Gillott 303 nib using our adapter
Manga G nibs by Nikko, Tachikawa, and Zebra
Principal nibs made by Leonardt
Our Sketch nibs, which emulate Manga G nibs but skate over the paper in all directions
Choose your color
Choose the color of the cap and piston.
Regular price

€19,95

Sale price

Unit price

per